Welcome Home

Welcome to Grassland Estates – where nature and luxury converge. Explore our website to discover a lifestyle of sophistication amidst natural beauty. Welcome home.
Learn More
Community Updates
Come Here to get updates on what is going on in our community directly from our webpage.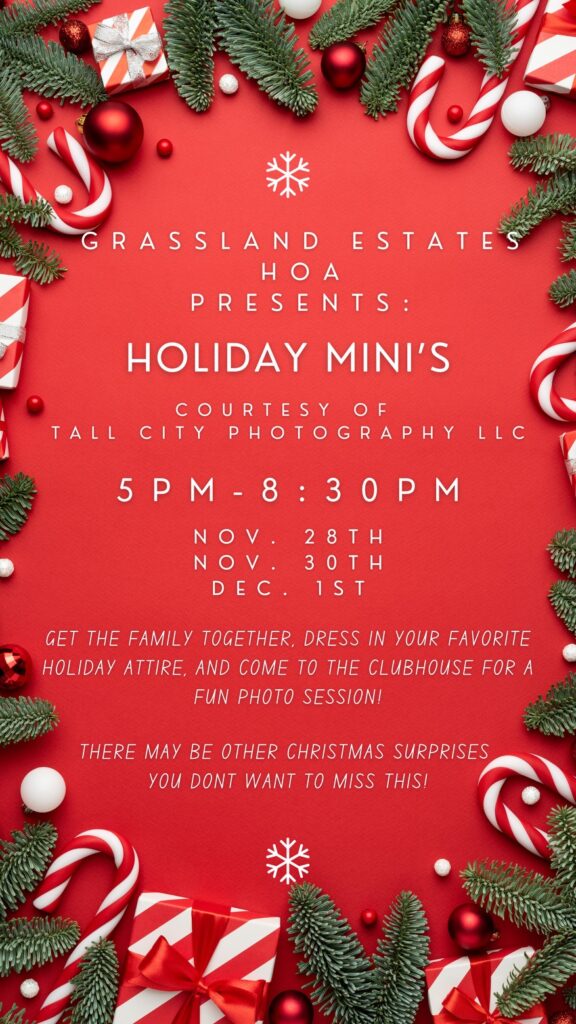 Grassland Estates Residents, you are cordially invited to a fun,...
Read More
Our Board
Board Members are elected at the Annual Meeting held each year. More information can be found in our Bylaws. You may find the Board Members contact information in your Grassland Directory or you may email the office at office@grasslandestatesmidland.com or call (432) 699-1604 and an available Director will respond as soon as possible.
Board Members:
Chane Blanford, President
Laurie Clark, Vice President
Wendie Jarman, Secretary
Tanda McConnel, Treasurer
Joe Cumbest, Member at Large
Amy Swiney, Member at Large